SPECIAL LIMITED TIME OFFER
Access one of the best IT Manager training libraries and develop key skills to manage an IT organization. You won't believe how much training is available at such a low cost.
Reduce your learning curve and achieve more success quickly with tips and insight from my 20+ years experience in managing IT resources.
The IT Manager Institute's GOLD MEMBER Library contains over 240 training videos, more than 120 tools and templates, 19 books and Executive Reports and more – all targeted to "helping IT Managers of the world achieve more™ success".
Over $6,000 in retail value plus new resources are added every month.

$299.00 for 1-year GOLD MEMBER access
(Normally $615.00; save over 50%)
Priced so anyone can afford my proven IT Manager training resources to invest in your IT manager skills and BOOST YOUR CAREER.
BOOKS  –  TOOLS & TEMPLATES  –  TRAINING VIDEOS  –  and MUCH MORE
Considered to be the most practical IT Manager training in the world
My approach to developing IT managers is simple and straightforward. I teach you:
What to do to achieve IT success
How to go about it
Examples, Tools and Insight to make it happen
Many of my past IT employees say when watching a training video or reading one of my books, "It's just like sitting in the office with you and having you coach me."
NO THEORY! All material is straightforward and to the point, , , practical "how to" information and insight anyone can follow that will actually help you achieve more success on virtually every topic an IT Manager might encounter. Things like IT strategy, project management, motivating employees, budgeting, communication, and so much more.
And with specific training videos like:
–  Dealing With Problem Employees
–  Calculating the Cost of Downtime to Help Justify IT Initiatives
–  Position Yourself for Promotion
–  Coach Employees the Fundamentals of IT Support
–  Fast Start For a New IT Manager
–  IT Project Portfolio Management
–  more than 240 training videos in all
–  plus new resources added every month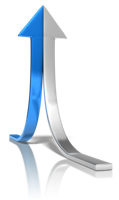 The processes and tools along with the insight and experiences I share make IT management work easier and help you be more productive so you can achieve more. That's the bottom line and what it's all about – achieving more success!
Allow me to be one of your mentors when you become a GOLD MEMBER and put your career on a fast track. My training is guaranteed to shorten your learning curve in developing key skills that will help you achieve more success quickly.
Before starting the IT Manager Institute in 2000,
I was an IT Manager and CIO for over 20 years and had a very successful career with significant experience in managing IT and developing young IT managers. Many of them have had excellent management careers.
Since 2000 I've been on a quest to develop and help as many IT managers in the world as possible. My mission statement, "helping IT managers of the world achieve more™ success" is what we do every day.
I have invested thousands of hours to translate over 20 years of IT manager knowledge and experience into one of the richest IT Manager Resources Libraries in the world.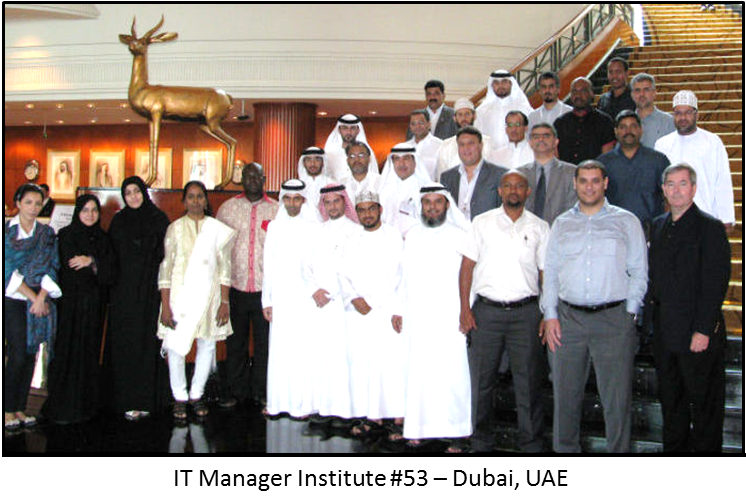 Over 1,000 IT Managers from all over the world have attended my 5-day IT Manager Institute and we have 100% positive feedback. The reason is because the things I teach are very practical, easy to implement, and hit the mark in helping IT managers succeed.
The last 19 years have been devoted to helping IT managers succeed through training, coaching, and publishing "how to" information from my experiences. Thousands of IT Managers use my practical resources because they are simple, easy to use and work.
The private GOLD MEMBER Library gives you access to:
Over 240 IT Manager Training Videos – All videos target specific skills or issues you need to succeed in an IT manager role. These videos include insight and practical "how to" tips from over 30 years experience in managing IT.
Over 120 IT Manager Tools and Templates – Key tools you can use "as is" or customize as needed for specific needs. Use them immediately and improve your productivity and organization quickly.
Hundreds of IT Manager Articles – You will have access to hundreds of IT manager articles written for my monthly newsletter and two BLOGS. Tons of tips and "how to" information in these.
19 IT Manager Books and Executive Reports – Technology changes dramatically but key principles that help IT managers succeed today are actually the same as they were 30 years ago. I give you step by step information on how to do things like project management, budgeting, staff motivation and more that will shorten your learning curve significantly.
Vendor Discount – Special vendor discount like Priority Matrix, a product that can help improve your IT management success significantly.
Access to Mike Sisco – That's right, , , one of the exclusive benefits in being a GOLD Member is that you have access to me to help you succeed; having a CIO Mentor to call upon can make a big difference. For this reason, this will be a LIMITED TIME OFFER so I encourage you to order now.

NEW RESOURCES Every Month – New resources are added to the site each month for one reason – to help our GOLD MEMBERS achieve more success. It's what we are all about!
Targeted content to help you achieve more!
One new training resource or tip you learn can be worth significantly more than the cost of this offer.
NO RISK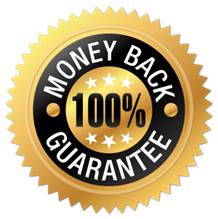 You will be blown away when you register and actually see the huge amount of IT manager training resources on the private GOLD MEMBER site, , , and how relevant it is to your situation.
THIS OFFER IS FOR A LIMITED TIME

$299.00 for 1-year GOLD MEMBER access
(Normally $615; save over 50%)