ESSENTIALS-3 contains training videos and resources to help you invest in your IT employees in order to build a highly responsive and effective IT support team. Your employees are the most important aspect that leads to IT success. Developing their skills, filling skill gaps and adding depth will help you succeed in your IT manager role.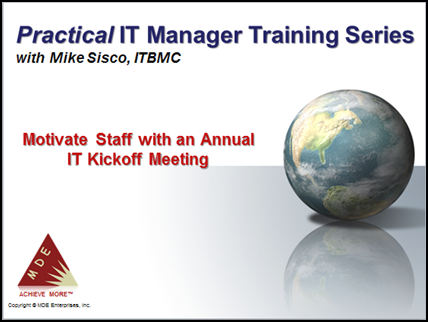 1.  Motivate Staff With an Annual IT Kickoff Meeting – Begin each year with a bang when you hold an Annual IT Kickoff Meeting. These events will not only be remembered, , , they will boost the morale of your staff and motivate them to achieve great things when you do it right. Included in this video is a step by step process to help you deliver a great Kickoff Meeting that gets positive results.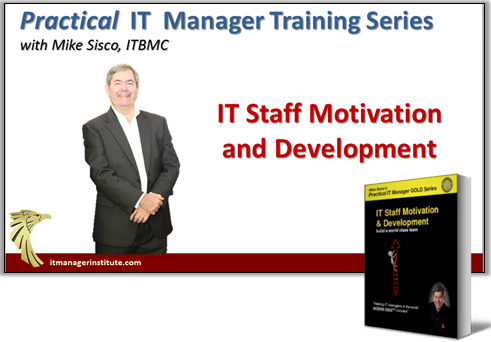 2.  IT Staff Motivation and Development – Build a highly effective support team by motivating and developing your IT staff. Included in this video are motivational tips and techniques I've used and know to be very effective. Also included is a BONUS e-Book that reinforces the video and provides additional insight into motivating and developing IT employees.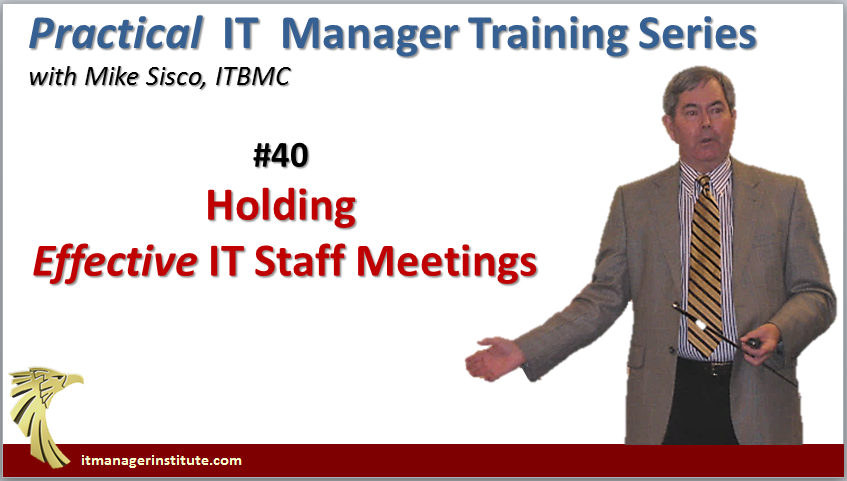 3.  Holding Effective IT Staff Meetings – IT staff meetings can be valuable tools in coaching, motivating, and developing your employees. This time is valuable and something you want to take advantage of to build the best team you can. I'll give you a process and insight to make this a real winner for you.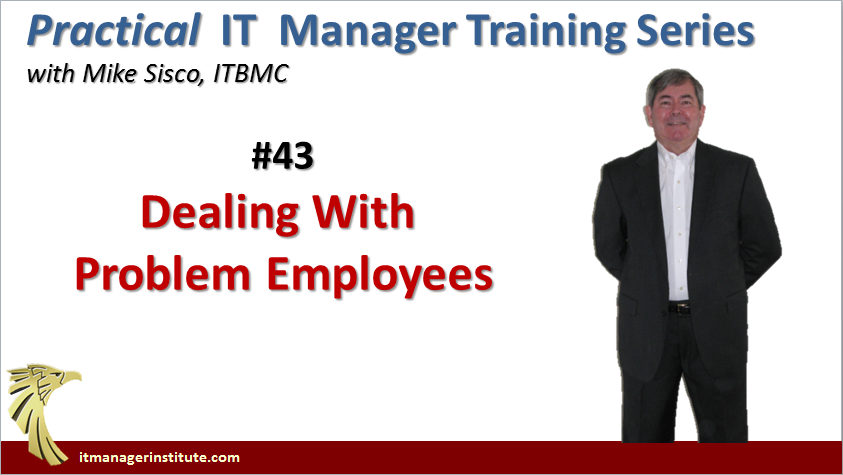 4.  Dealing With Problem Employees – One of the things you must do to support your team is to step up and deal with problem employees. Manage employees for any length of time and you're going to have one or two. Failure to address these issues will cause you to lose credibility so learn how to handle this effectively so it is a win-win for all.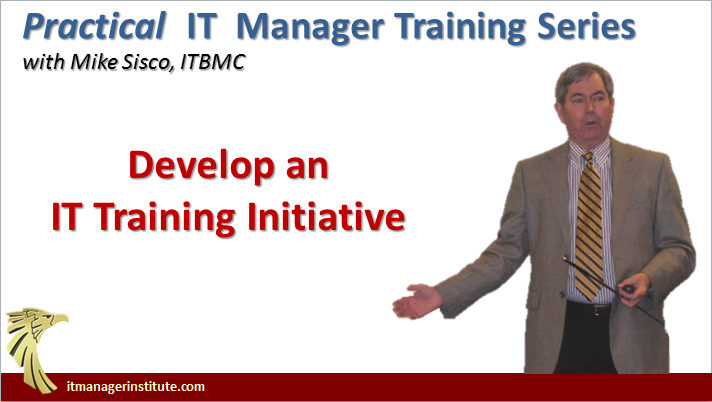 5.  Develop an IT Training Initiative – Training and education is a powerful motivator for IT employees. In fact, it is one of the highest motivators for why they stay with you. Every employee should have a specific training focus every year. This video will give you a simple process to focus your efforts in this area to build a stronger and more responsive It support team.
BONUS – Create a Training Development Studio In 1 Week and <$1,000 – Developing reusable training in your IT Organization and within your company pays big dividends for all types of situations like on-boarding, certification development, etc. I'll show you how to build a very effective training studio quickly and with very little expense.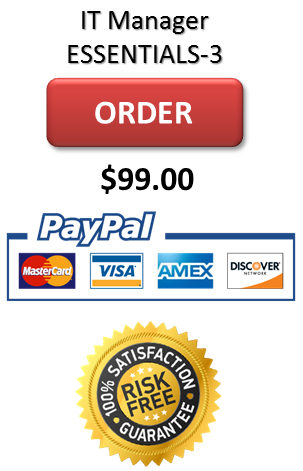 ---