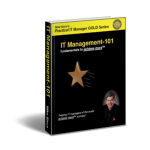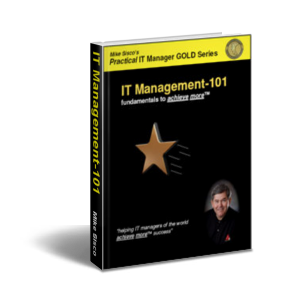 IT Management-101: fundamentals to achieve more™
$29.95

The publication that puts an IT manager's responsibility into perspective. Managing technology resources can be much easier if you know what to do, how to do it, and have tools with examples to help you.
Learn about the Triple Threat to IT Success, the three key things that cause IT failure. You will also learn about what makes an IT employee "tick" and why some of these traits are extremely helpful as a technology expert but create challenges for you as an IT manager. This book is a foundation every IT manager should have.
Eleven key traits of successful IT managers are emphasized that will leapfrog you past other managers. Tools are included to help you assess an IT situation and to gain insight to insure your team is in sync with your company's needs.
IT Management-101 provides a solid foundation upon which to build upon in developing your IT management skills and capabilities.
Table of Contents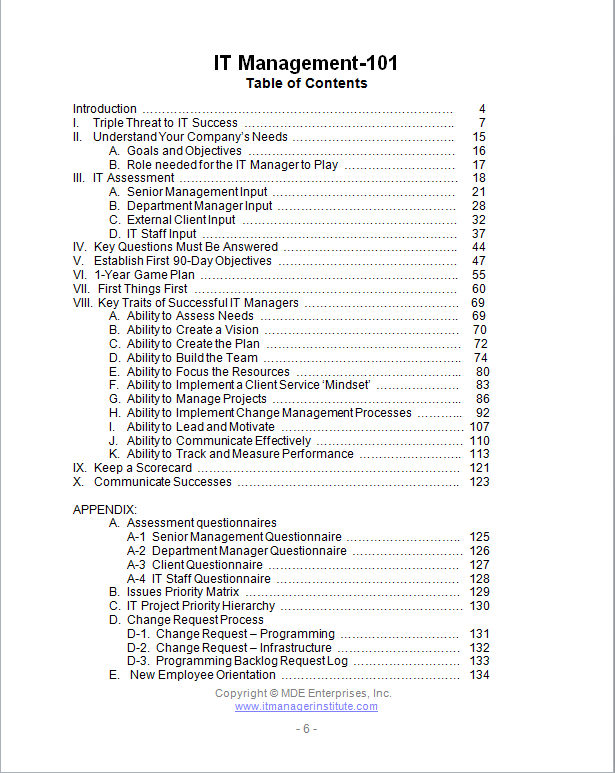 Sample excerpts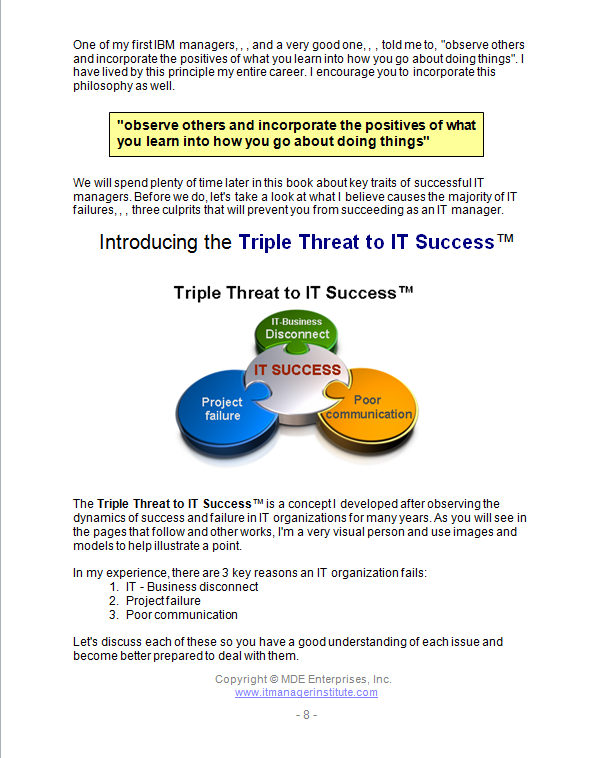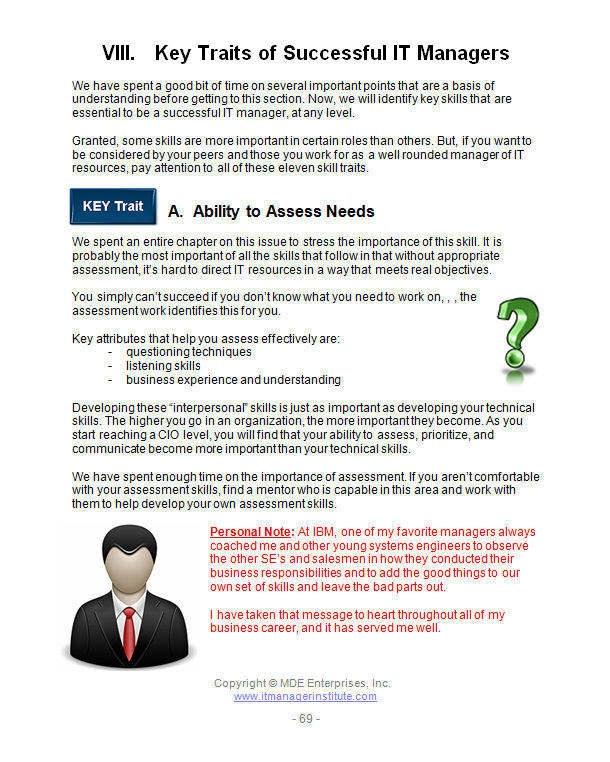 Tools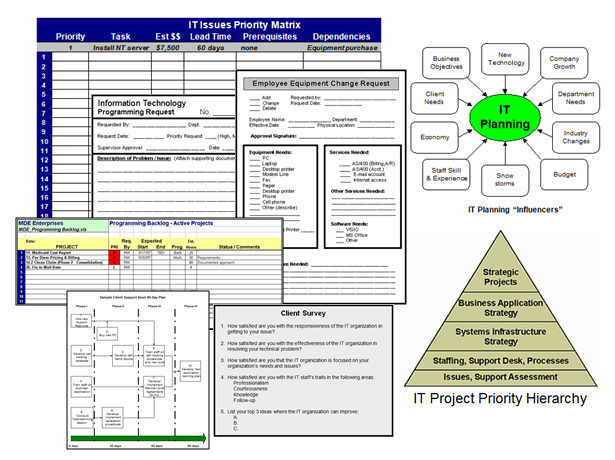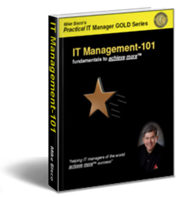 $ 29.95 
Save
Save