$399.00
— Immediate DOWNLOAD —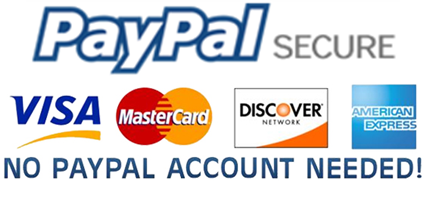 The COMBO is our
BEST SELLING ITEM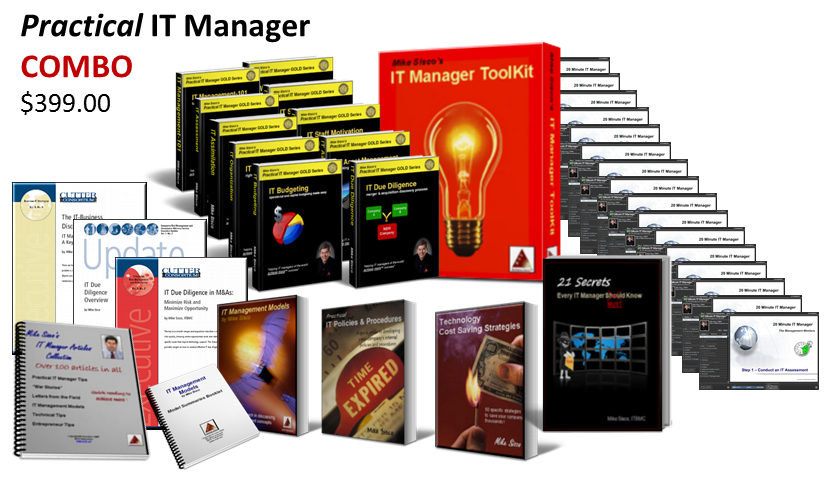 Includes our entire library of IT manager e-books and tools, , , that's 15 e-books and over 100 tools and templates plus Executive Reports and over 25 hours of e-Learning training sessions.
The COMBO Bundle includes the following digital items:
15 E-Books: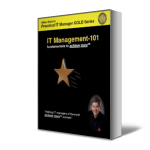 IT Management-101: fundamentals to achieve more™
Learn about the Triple Threat to IT Success, the three key things that cause IT failure. You will also learn about what makes an IT employee "tick" and why some of these traits are extremely helpful as a technology expert but create challenges for you as an IT manager. This book is a foundation every IT manager should have.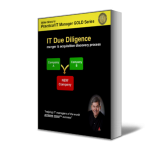 IT Due Diligence: merger and acquisition discovery process
The first key to IT success is being able to identify what your team needs to work on. Use the process and tools I developed while conducting over 40 company acquisitions to help you assess any IT support situation.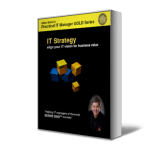 IT Strategy: align your IT vision for business value
The key to keeping IT aligned with your company is to develop a practical IT strategy for your company, review it with your senior management team, and gain their support. This book takes you step by step through the whole process.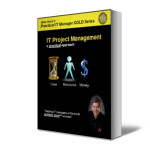 IT Project Management: a practical approach
The key to IT credibility is delivering projects successfully. Doing this is not as complex as you might think, , , I'll give you a simple yet effective process to use and tools that will help you make it happen consistently.
IT Asset Management: tracking technology assets
Tracking your technology assets is important so you need a few tools and a simple process to manage this part of your business effectively. This helps you be more organized and will give you a head start in budgeting and other management requirements.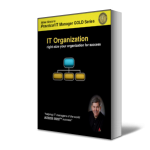 IT Organization: right-size your organization for success
An IT manager needs an organization plan that builds the appropriate mix of skills, experience, capability and capacity to meet your company's technology support needs. Don't spend more than is needed, , , right-size your organization.
IT Staff Motivation and Development: build a world class team
Your competition wants your best people. Keep them with you when you motivate and develop them. This material will not only help you retain your key employees, , , it will also lead to a stronger and more capable team.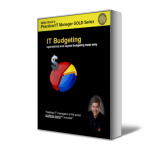 IT Budgeting: operational and capital budgeting made easy
Budgeting is not as difficult as many make it, , , all you need is a practical process and a few tools, , , plus insight from someone who has developed dozens of successful IT budgets. A few tips you will receive in this book will save you lots of time and frustration.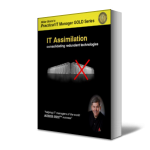 IT Assimilation: consolidating redundant technologies
After you conduct a IT assessment, you need a plan to transition your organization. In IT Assimilation I use my company acquisition experiences to provide you lots of tips and techniques to do this effectively.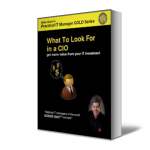 What To Look For in a CIO: get more value from your IT investment
This was my first book targeted to company executives because there is a lack of understanding IT and not knowing what they should expect from their IT organization, , , and CIO.
Practical IT Policies and Procedures
Provides a proven process to help you develop your own IT policies and procedures. The process helps you identify the policies you need in your company and how to go about developing them. Includes 23 samples that may be modified for immediate use.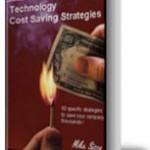 Technology Cost Saving Strategies
50 strategies I've used to save companies hundreds of thousands of dollars. A great idea generator to help you find ways to save your company lots of money, , , one of the best ways in becoming a partner with your CEO and CFO.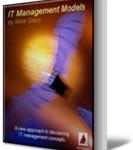 IT Management Models
Models is a truly unique book. The approach taken in this book is unlike any other you have read. It is 200 pages long but the reading will be quick and enjoyable. The models themselves make the book different and interesting to learn. They will also be extremely easy to remember and to use in your day to day activities.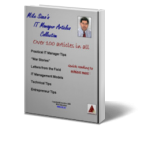 Mike Sisco's IT Manager Articles Collection
A collection of over 100 of my practical IT manager articles in an easy to read Adobe PDF e-book. Articles are categorized by topic to make  reference and access easier. There are some timeless articles and interesting "war stories" in this one.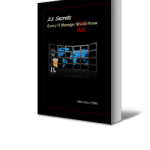 21 Secrets Every IT Manager Should MUST Know
Included in my newest book are little things that can make a BIG DIFFERENCE. You may be overlooking or don't consider these to be all that important, but they can make set you apart from your peers when you pay attention to them. Each "secret" includes an example to reinforce how important it is in achieving IT success.
——————————
Over 100 IT Manager Tools and Templates:
IT Manager ToolKit
Contains over 100 IT manager tools and templates you may use "as is" or customize for your specific needs. Sells separately for $175.00.
CLICK HERE to download the complete list of tools.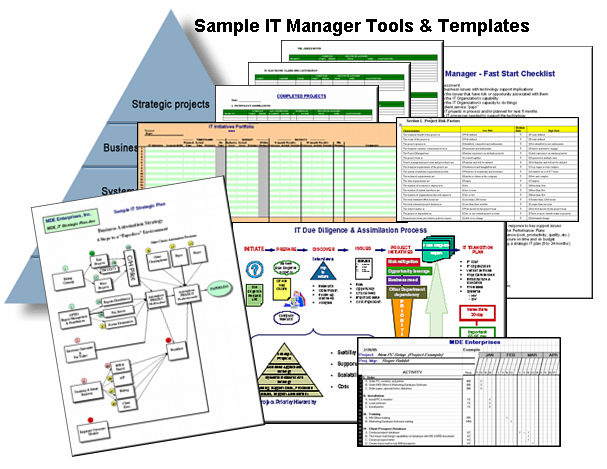 —————————-
Executive Reports: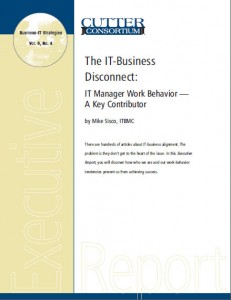 The IT Business Disconnect: IT Manager Work Behavior – a Key Contributor
A major challenge with many IT organizations is being "out of sync" with their Business client. Simply put, , , IT is working on "A", "B", and "C" and the Company (Business) needs IT to be focused on "X", "Y", and "Z".
This Executive Report discusses what causes an IT – Business Disconnect and provides tips in how to remedy the situation. Sells separately for $150.00.
IT Due Diligence in M&A's: Minimize Risk and Maximize Opportunity
Mike Sisco has led the IT due diligence and assimilation in more than 40 company acquisitions. He developed a process and tools to help him organize and conduct an effective IT assessment and create a strategy to assimilate newly acquired company technology resources into his own organization.
You will find this Executive Report to be a quick read and highly informative for anyone involved in IT due diligence activities. Sells separately for $150.00.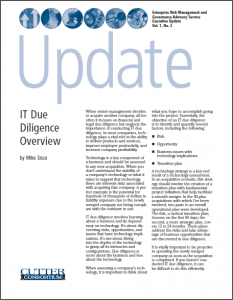 IT Due Diligence Overview
This report provides a quick overview of the due diligence process companies use when acquiring another company. It also includes a graphical representation of the IT Due Diligence Process I developed and used to help me lead the IT due diligence in over 40 company acquisitions.
—————————-
Over 25 Hours of E-Learning Training from the 20 Minute IT Manager:
Over 80 IT manager training sessions developed by Mike Sisco provides a wealth of practical knowledge and insight to help IT managers achieve more success. Excellent for "lunch and learn" training with your staff.
Most sessions include downloadable Tools for Success™ discussed in the training.
Sells separately for over $800.00.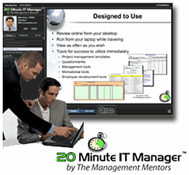 20 Minute IT Manager Training Topics include:
— 12 Steps to IT Manager Success —
Step 1 – Conduct an IT Assessment
Step 2 – Determine Capability and Capacity
Step 3 – Develop an Action Plan
Step 4 – Get your Projects in Order
Step 5 – Put IT Processes in Place
Step 6 – Develop an IT Organization Plan
Step 7 – Implement Communication Processes
Step 8 – Focus your IT Staff
Step 9 – Develop an IT Strategy
Step 10 – Communicate your IT Strategy
Step 11 – Measure Your Results
Step 12 – Understand the Financial Situation
plus
IT Business Dis~connect
Leadership Examples are Everywhere
11 Key Traits of Successful IT Managers
Fast Start for a New IT Manager
Quick Tips to Motivate Your Employees
IT Management Process
Understanding IT Employee Work Behavior
IT Due Diligence Overview
Processes to Help IT Managers Communicate
Elevate Your Management Perspective
Quick Steps in Developing an IT Strategy
Dealing With a Difficult Employee
Maintain an IT Initiatives Portfolio
Effective IT Employee Performance Plans
New Hires: Tips to a Productive Start
Education: a Powerful Motivator for IT Employees
Managing a Programming Backlog
Dealing With an Unhappy Client
Justifying IT Projects
Key Measurements in IT
Develop Meaningful Employee Performance Plans
Empowering Your Employees
Improving Programming Quality
Keys in Selecting a Software Vendor
Technology Cost Saving Strategies
Why IT Managers Miss Their Budget
Develop an ROI
Project Kickoff Meeting
Develop Experts and Depth
Accounting Primer for IT Managers
Cost Savings – Eliminate Paper
Project Management Status Meeting
Functional versus Operational IT Organizations
The Three Threats of Successful IT Management
Key Considerations in IT Assessment
Change Management Process – Programming
Project Management – Key to IT Credibility
Management Model – "Drain the Swamp"
Develop an IT Staffing Plan
Automatic Escalation Procedures
Cost Savings – Use Experts to Help
Quick References Saves Time
Budgeting IT Tips
Importance of Capital Budgets
Simple Project Management Tools
Cost Savings – Re-engineer Business Applications
A Case for IT Policies and Procedures
Manage Client Expectations
Management Model – "Bite the Head of a Frog"
Power of Becoming Predictable and Reliable
Transition from Technical Expert to Business Manager
Use Dashboards to Tell the Story
Simplify Project Budget Work
Observe, Learn, and Incorporate
Cost Justifying Infrastructure Projects
Management Model – Snails Crawl; Birds Fly
Business Value for Senior Management is Simple
Are IT People Really Different?
Organize Your Day for Higher Productivity
Why IT Projects Fail
Coping with Stress
Power Costs More Than You Think
Calculate the Cost of a Move
Jump Start Your Year with IT Kickoff Meeting
Invest in Your Staff: Powerful Motivators
Effective Communication Tools
Prioritizing Your Work
Transition From Technical Expert to IT Manager
Use a Steering Committee
My Favorite Moments
Simple Client Survey Can Tell a Lot
Effective IT Staff Meetings
10 Ways to Improve Client Service
Prioritizing IT Projects
IT Self Evaluation Checklist
Create an IT Manager Dashboard
ORDER NOW
Practical IT Manager COMBO
$399.00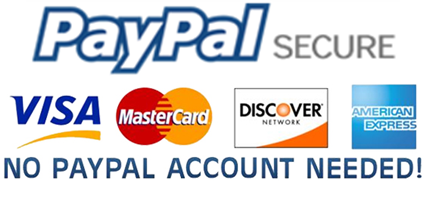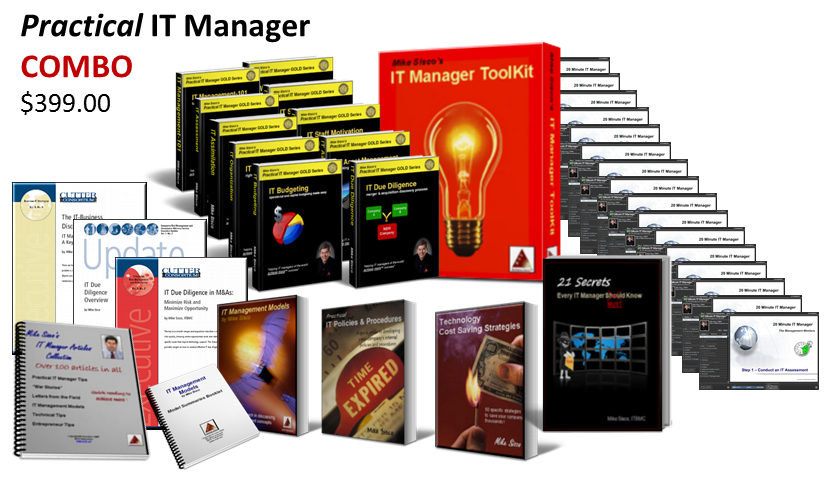 Save
Save
Save