ESSENTIALS-1 is a must have Bundle of 5 videos every IT Manager needs. Includes insight and tools guaranteed to help you achieve more success. Three of the videos include download tools and templates to help you take advantage of the training.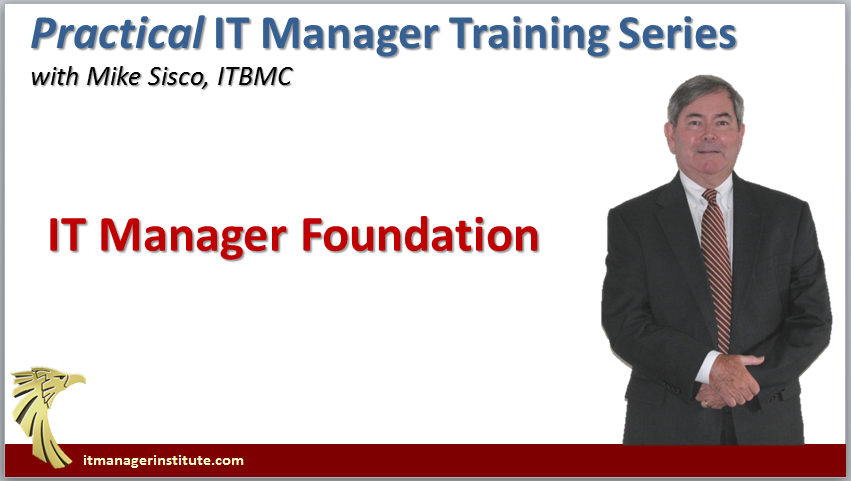 1.  IT Manager Foundation
Got to start with a solid foundation. This video is the first session in my popular IT Manager Institute & ITBMC Training program that I've taught all over the world. It will give you a solid foundation to build upon in your IT Manager role.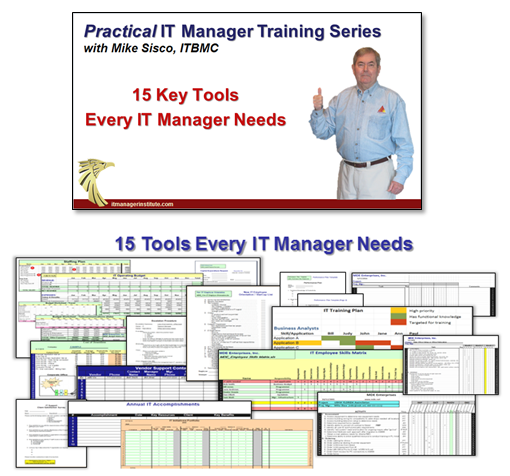 2.  15 Key Tools Every IT Manager Needs
Training on the TOP 15 tools and templates in my IT Manager ToolKit that I consider to be the most valuable and that are critical for IT Manager success.
Includes download templates you can use "as is" or customize for your specific needs. I developed these tools for my own use; they helped me succeed and can help you too.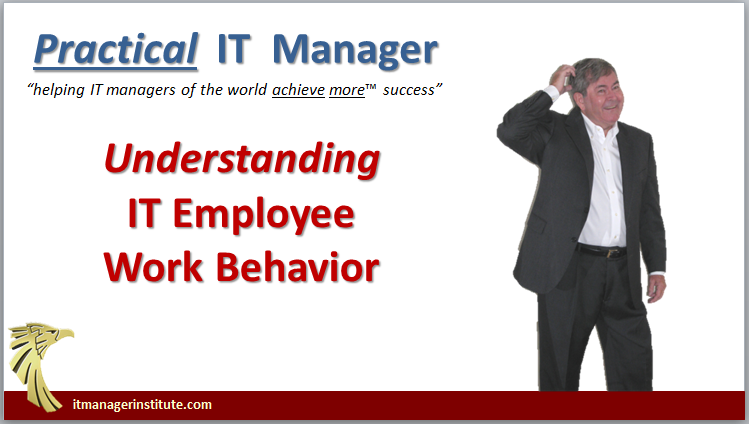 3.  Understanding IT Employee Work Behavior  There are many dynamics taking place with your employees that most IT Managers are not aware of. Understanding these work behavior tendencies are critical for IT Manager success. This training video explains it all and gives you the insight you need to help yourself and your employees succeed.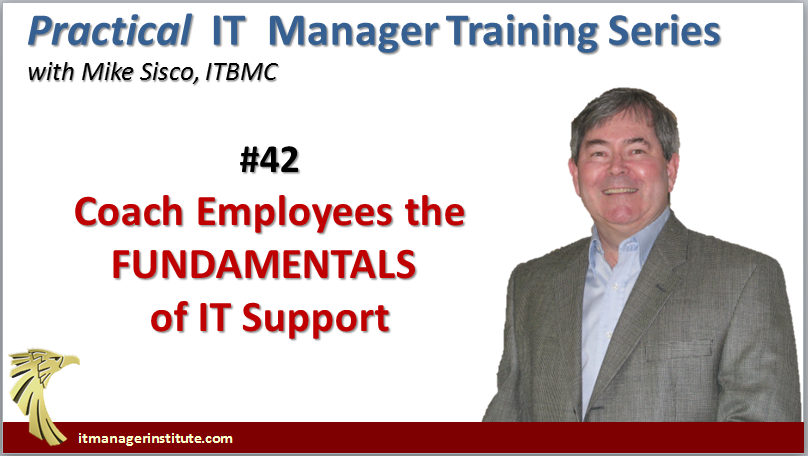 4.  Coach Employees the Fundamentals of IT Support – Great managers teach and coach the fundamentals, , , ask any successful sports team coach. IT support has some key fundamentals as well that you need to coach and reinforce within your team if you want to achieve any level of success.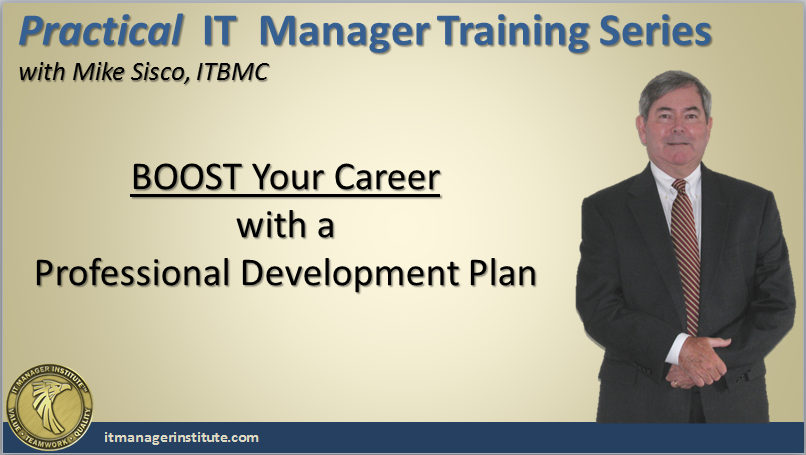 5.  Boost Your Career With a Professional Development Plan – Career progress happens only when we make it happen. Use this training video and the download tools included to take a proactive approach to enhancing your career. I consider this one of the best training videos in my series and it's all new as of 2019.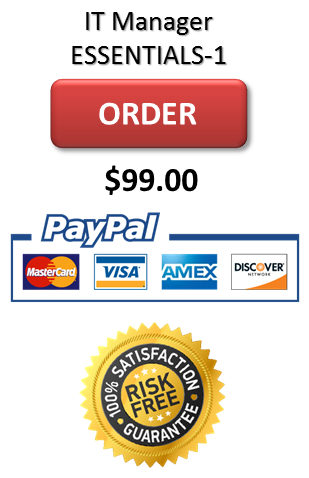 ---