IT Project Management: a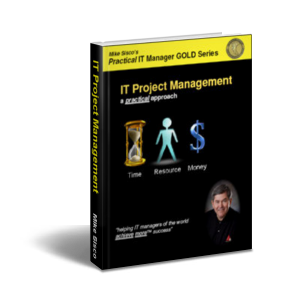 practical approach
$29.95

The key to IT credibility is delivering projects successfully. This is not as complex as you might think.
I'll give you a very simple yet effective process to use and tools that will help you make it happen consistently.
Managing projects effectively is crucial for any IT manager. Establishing a reputation that you deliver projects on time and within budget with minimal problems will position you for many more responsibilities in your company.
This publication provides a "short cut" to effective project management techniques that I learned at IBM and other companies that have helped me for over 30 years. Tools are included to simplify the entire process.
Table of Contents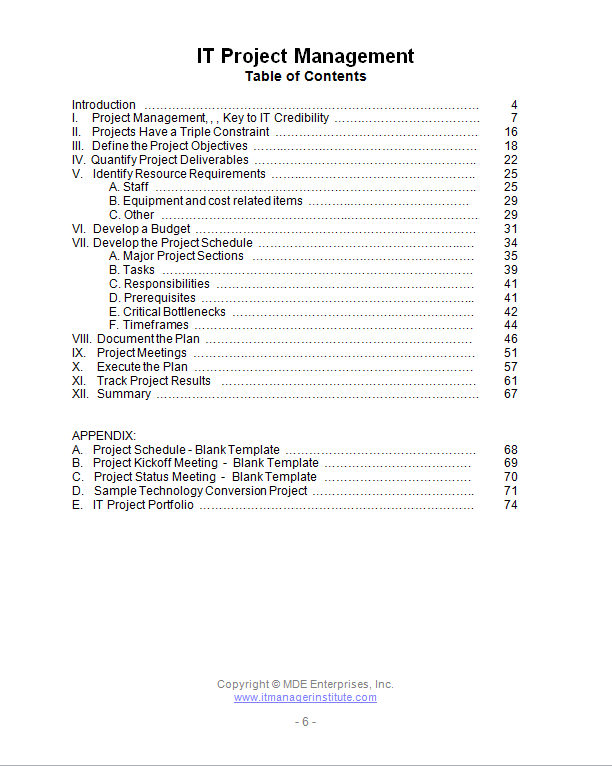 Book Excerpts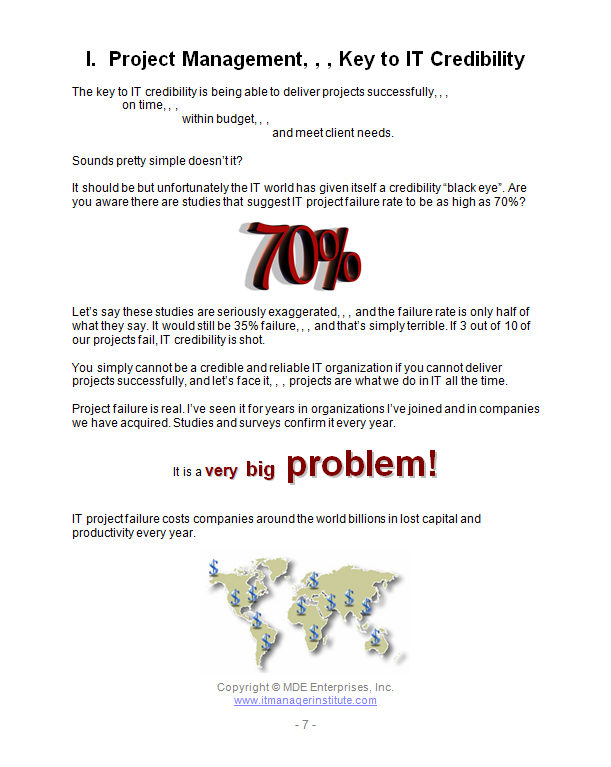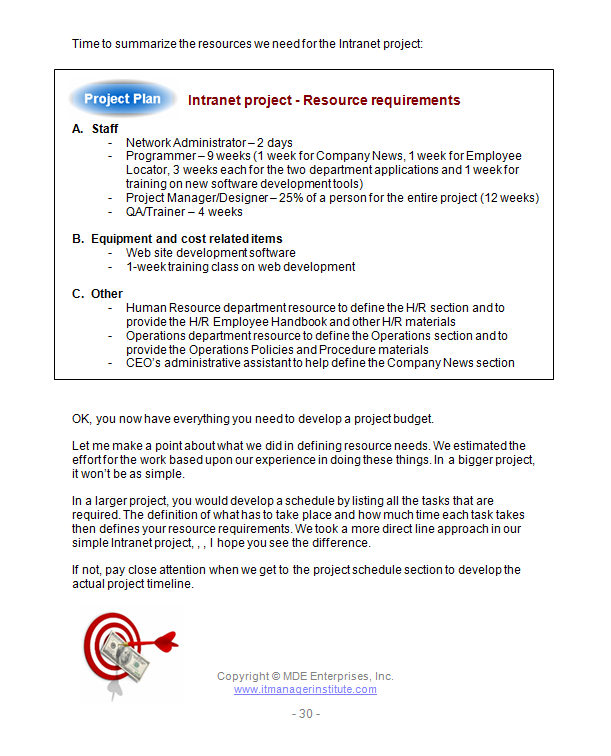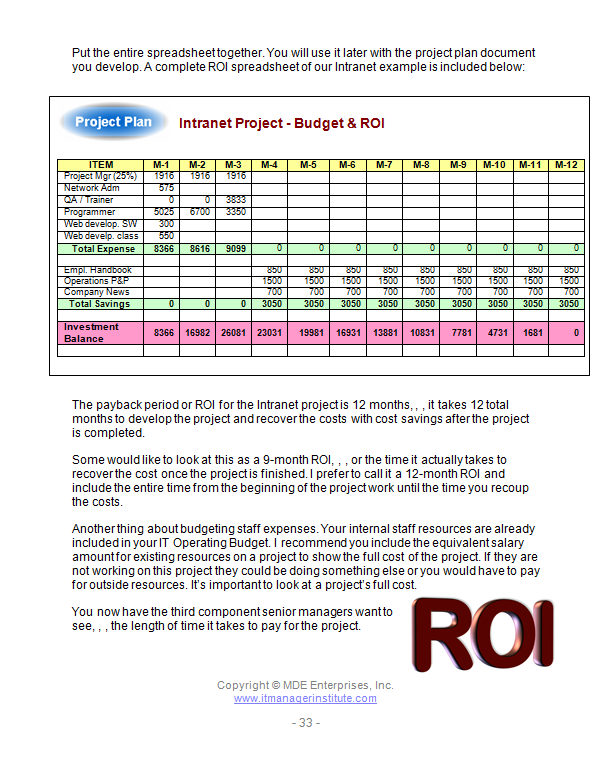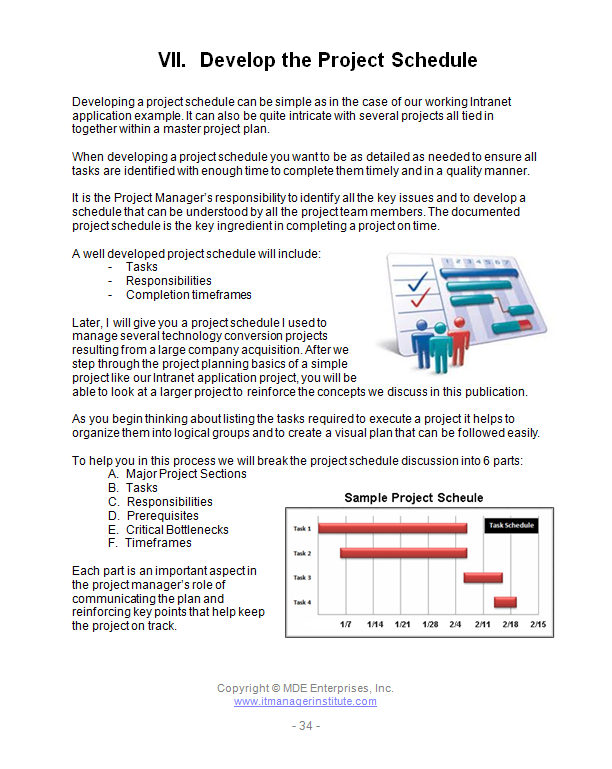 Tools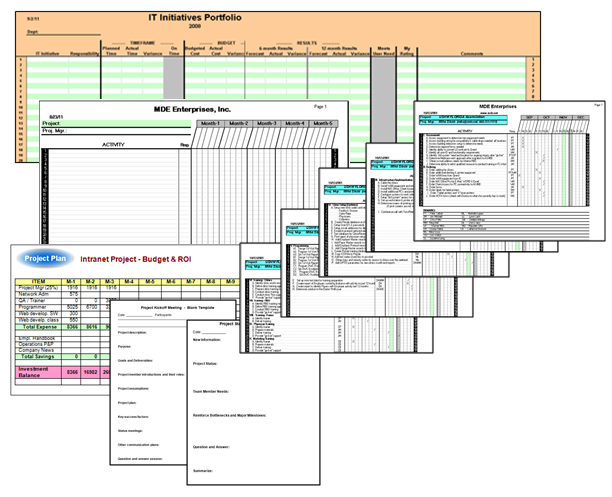 ——————–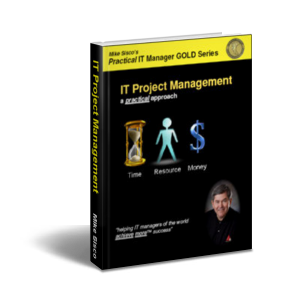 $29.95 
Save